Buyer's fees
The hammer price is the amount of the last bid and does not include the sales costs which will be added to your final bill of sale.
For voluntary sales, these fees are freely fixed by the auction houses. These fees, which are always announced in the General Terms and Conditions of Sale published by the auction houses, generally vary around 25%.
For judicial sales in France, the buyer's fees are fixed by law and amount to 14.28% including tax.
If it is a Live auction on Auction.fr, an additional fee of 3% VAT (3.60% incl. VAT) is also payable for voluntary sales.
Terms and conditions of sale
All auctions are subject to specific terms and conditions of sale defined by the auction houses (relating to sale fees, payment terms, conditions for the collection of lots, liability clauses concerning the condition of lots, etc.).
We advise you to read the terms and conditions of sale for each sale (available on each sales page posted on our website) that you participate in. To participate in a sale, you must confirm that you have read the terms and conditions of sale beforehand.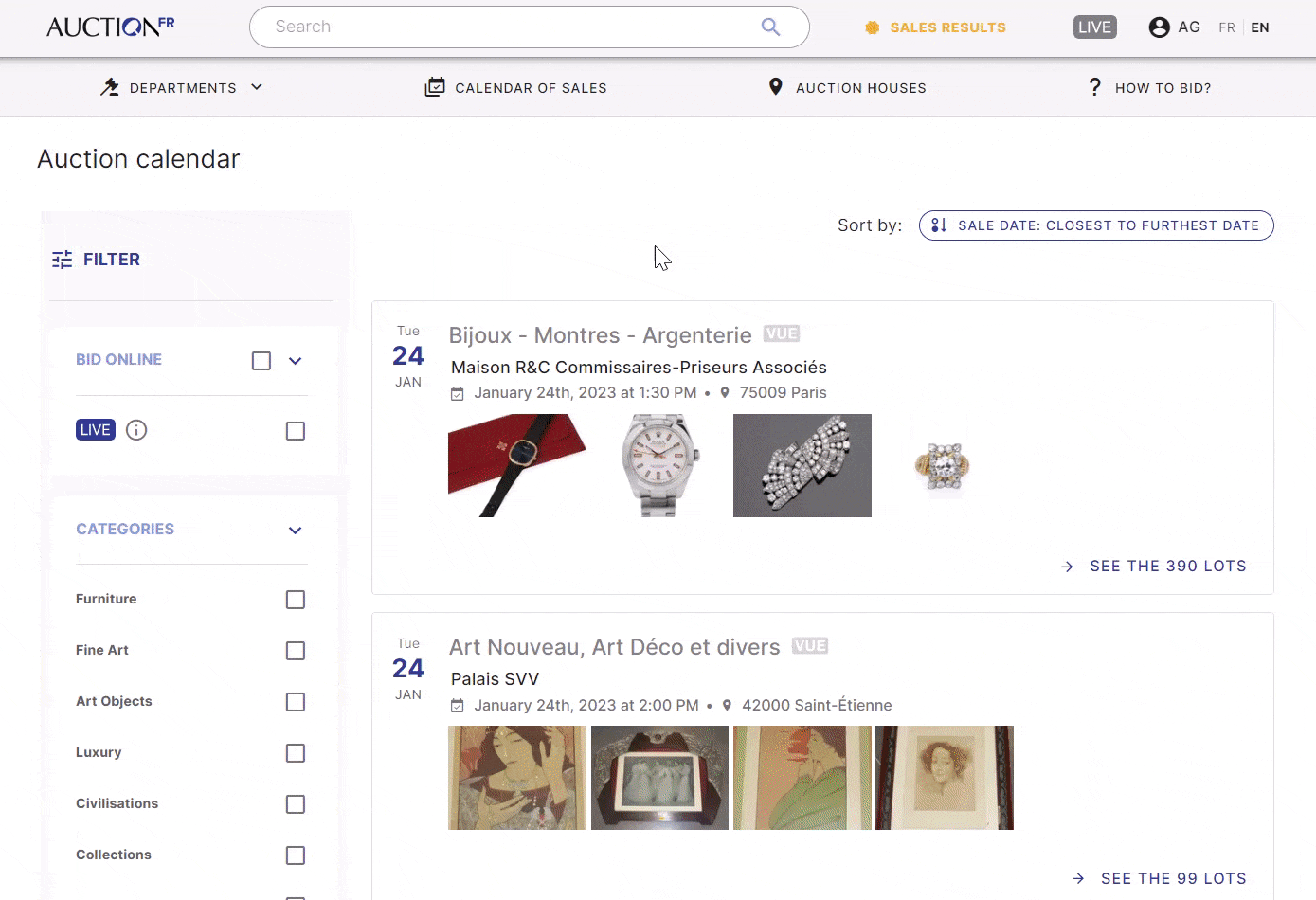 Guarantees
The authenticity and condition of the objets are guaranteed by the information in the catalogues.